REPORT THEMES
Since 2004, the Community Focus Report has provided a snapshot of key strengths and weaknesses across community sectors. Like its predecessors, this ninth report focuses on the elements most prevalent today; it does not list every problem or strength in the Springfield and Greene County area. We identify timely Blue Ribbons and Red Flags in each chapter, and those lead us common points and connections to guide effective action for the next two years.
Since this effort began, the community has leveraged its strengths against numerous challenges. The first report identified childhood poverty and the dangers facing at-risk children as overall issues, while weaknesses in educational funding put public schools in Springfield and Greene County at a disadvantage. Since that time, the community as a whole has concentrated resources to make significant progress confronting these problems.
Though poverty has persisted as an issue, major collaborations such as the Northwest Project and Prosper Springfield have directed millions of dollars in resources toward helping those at the lower end of the income scale. Economic development, too, helps keep unemployment below state and national averages to provide job opportunities.
Mental health was first identified as a Red Flag in the 2007 report, and in 2017, the need to assess mental-health resources and outcomes was a major theme. Since that time, the Springfield-Greene County Health Department has completed the area's first comprehensive mental-health assessment, and addressing mental illness has become a more frequent part of the conversation.
The Community Focus Report often sparks more immediate improvements as well. Over the past two years, the community also has concentrated on making Springfield a more desirable area to plant roots as a way to recruit and keep the next generation of local innovators. Springfield's city core continues to develop, as the arts and music communities grow and thrive. The efactory, an incubator for business startups, is filled with promising companies that may become the next O'Reilly Auto Parts or Bass Pro Shops. Our natural environment and parks remain community jewels, with our trail system continuing to expand for recreation and active transportation.
But a coming struggle for funding looms over Springfield and Greene County. Each committee noted that the community will face more challenging choices in the years ahead over the finite pool of funding from governments, foundations and citizens.
Against this backdrop, the steering community developed the following themes from the Blue Ribbons and Red Flags for 2019.
COMMUNITY MENTAL HEALTH
Since the last report, the community has conducted a full assessment of mental-health resources and outcomes. Addressing mental illness remains a necessary community-health tactic as it affects so many areas, such as drug addiction, homelessness and crime. The challenge is reducing the stigma related to diagnoses and encouraging people to seek help.
COOPERATION
Each Community Focus Report has praised the ability of agencies, nonprofits and citizens to collaborate and develop innovative solutions, especially as needs grow and resources stagnate. Over the past several years, collective upstream efforts—programs and initiatives to improve the root causes before they become serious issues — have gained momentum. For example, many resources have been directed at improving early childhood outcomes at home and in educational/care settings to prevent more difficult issues that may evolve later in life.
Sometimes, however, those collaborative ideas do not always result in cooperation. Strong community ideas and plans may remain on the shelf, identified but unused as individual groups struggle with the day-to-day demands of their own organizations and projects. Local collaborations can also run into obstacles from higher levels, as solutions developed in Springfield and Greene County may not always mesh with decisions or priorities in Jefferson City and Washington, D.C.
DIVERSITY
There is a growing recognition of the need to represent diverse perspectives locally across multiple dimensions—race, ethnicity, sexual orientation, those with disabilities. It is not merely having discussions about diversity; it is recognizing the distinctive needs for those groups and including these diverse voices at the table as the community makes decisions about the future.
ECONOMIC OPPORTUNITY
Springfield has long been a region of economic opportunity, with low unemployment and a vibrant business community. But our historic engine of growth is slowing, and many in the area still struggle to make ends meet, even with the region's low cost of living. In 2018, Missouri voters passed a minimum-wage increase, which will mean higher wages for workers at entry-level jobs, but some in the business and public sectors have raised concerns about the increased payroll costs—a concern that could ultimately affect hiring decisions by employers and threaten the region's historically low unemployment rate. Employers have pointed to new educational and training programs as a way for workers to add skills and increase wages at all levels.
Strong parks, trails and natural resources also contribute to the area's well-being, for economic development, physical and mental health, and overall quality of life. But recent political trends are causing concern as an erosion of regulatory and financial support at the local, state and federal levels may threaten these valuable resources.
POVERTY & HOMELESSNESS
Not everyone has fully recovered from the Great Recession, and a variety of intertwined issues including housing affordability, day-care availability and rising costs of living and higher education, can become barriers to pathways out of poverty. Untreated depression and anxiety can also affect educational attainment. This area, however, has inspired some of the most innovative collaborations to solve community problems in collective, systematic ways.
SOCIAL CAPITAL
As institutional trust has dropped, local citizen participation through the traditional measures of voter engagement and volunteering have experienced declines. Springfield and Greene County must identify what the changing notions of social capital—the commitment of citizens to contribute to common good—looks like in this ever more fragmented society. Residents no longer share common community facts from a few primary sources of information. They are scanning across neighborhood Facebook groups and narrow news feeds reflecting individual interests and passions, sources that may include unverified rumors and half-truths.
Questions of personal safety stemming from increases in drug-related crime may exacerbate the sense of community distrust.
This environment, however, has spawned creative solutions. People are finding alternatives outside the traditional structure of nonprofits and volunteerism to improve their neighborhoods, through online platforms such as GoFundMe and micro-collaboratives within their own social circles. As we look forward to 2021, we must gauge how future assessments can accurately reflect the complex picture of social capital at work in Springfield and Greene County, especially as a new generation of community leaders seeks to develop the area's distinctive sense of place, through its natural and artistic resources as well as local innovation and entrepreneurship.
COMMUNITY AT A GLANCE
| Population | 2005 | 2017 | CHANGE |
| --- | --- | --- | --- |
| Springfield | 139,600 | 167,376 | ▲27,776 |
| Greene County | 238,898 | 289,805 | ▲50,907 |
Demographics
2005
2017
CHANGE
SPRINGFIELD
Median age:
36.2
32.8
▼3.4
Median income:
$29,433
$34,775
▲$5,342
GREENE COUNTY
Median age:
36.5
35.7
▼0.8
Median income:
$36,494
$43,175
▲$6,681
Diversity
2005
2017
CHANGE
RACE IN GREENE COUNTY
White
93.56%
90.64%
▼2.92
Black/African American
2.43%
3.04%
▲0.61
American Indian/Alaska Native
0.36%
0.37%
▲0.01
Asian
1.32%
2.10%
▲0.78
Pacific Islander
0.04%
0.15%
▲0.11
Some other race
0.54%
0.49%
▼0.05
Two or more races
1.75%
3.21%
▲1.46
ETHNICITY IN GREENE COUNTY
Hispanic or Latino
2.13%
3.75%
▲1.62
Not Hispanic or Latino
97.87%
96.25%
▼1.62
Poverty
2005
2017
CHANGE
SPRINGFIELD
Individuals
18.0%
25.7%
▲7.7
All families
13.6%
17.5%
▲3.9
Households with children under 18
22.9%
27.2%
▲4.3
GREENE COUNTY
Individuals
12.7%
18.5%
▲5.8
All families
9.4%
12.1%
▲2.7
Households with children under 18
15.4%
19.4%
▲4.0
Housing
2005
2017
CHANGE
SPRINGFIELD
Persons/household
2.08
2.13
▲0.05
Owner-occupied housing value
$91.5K
$111.6K
▲20.1K
Median Rent
$549
$711
▲$162
GREENE COUNTY
Persons/household
2.26
2.31
▲0.05
Owner-occupied housing value
$111.9K
136.3K
▲$24.4K
Median Rent
$571
$732
▲$161
Education
2005
2017
CHANGE
SPRINGFIELD
High School
85.8%
90.3%
▲4.5
Bachelor's degree
22.3%
29.2%
▲6.9
GREENE COUNTY
High School
88.4%
91.7%
▲3.3
Bachelor's degree
25.3%
31.3%
▲6.0
Cost of Living—2019
| METRO AREA | INDEX | GROCERY | HOUSING |
| --- | --- | --- | --- |
| Springfield | 85.3 | 96.9 | 68.6 |
| St. Louis | 87.6 | 103.1 | 69.8 |
| Kansas City | 94.9 | 102.2 | 83.3 |
(U.S. AVERAGE: 100.0 IN ALL CATEGORIES)
---
SOURCES: 2017 AMERICAN COMMUNITY SURVEY; 2005 AMERICAN COMMUNITY SURVEY; MISSOURI ECONOMIC RESEARCH AND INFORMATION CENTER
LIVE DATA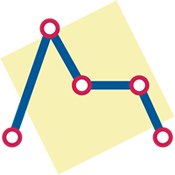 For current information on key indicators, including median age, race and ethnic statistics, view the latest data.