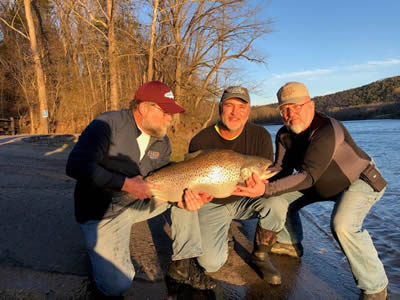 Spectacular views of clear streams, lakes and rivers invite residents and visitors alike to enjoy the natural resources of our Ozarks environment, offering record-breaking catches of several species of game fish and all varieties of water activities. Prairies, glades and wetlands morphing into healthy forests provide biking, hiking and walking trails—all features of the unique natural environment in and around Springfield.
The health of our natural environment is an economic resource that contributes to quality of life. Attractive natural features remain one of the most frequently mentioned reasons people choose to live here. Changing climatic conditions are especially evident in the natural environment – floods, drought, more frequent and more severe weather events, proliferation of invasive species (ex.: zebra mussels, bush honeysuckle, feral hogs, etc.) threaten the health of our native species. The emergence of "super bugs" and diseases are on the increase, such as Chronic Wasting Disease that threatens to destroy our whitetail deer population and the $1 billion in annual revenues associated with deer hunting. But protecting and preserving the health of our natural environment comes with a price tag, one that competes for finite resources with other critical community challenges such as generational poverty.
BLUE RIBBONS
First reported in the 2015 Community Focus Report, Springfield was one of the first communities in the United States to utilize an integrated approach to the overwhelming total cost (estimated at $1.6 billion) of meeting environmental compliance responsibilities, repairing/replacing aging infrastructure and meeting the needs for currently nonexistent infrastructure. Progress continues on this groundbreaking approach to determining how best to spend each limited dollar to meet these needs.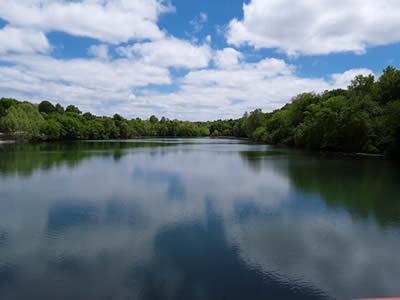 As a result of the commitments and continuing collaborative work of our active and dedicated not-for-profit citizen groups, such as the Watershed Committee of the Ozarks, Ozark Greenways and the James River Basin Partnership, as well as our local governments and state agencies, we continue to enjoy high-quality water resources. Millions of dollars come to our region as a direct result of our ability to maintain high-quality water in surrounding rivers, lakes and streams. And public-sector support combined with the volunteer efforts of Ozark Greenways have resulted in the continuing expansion of Springfield's trail system.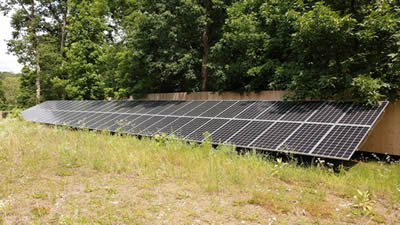 Springfield also continues to meet federal air quality standards. Ratings at the end of 2018 were: Ozone: 61 against a standard of 70 maximum and PM 2.5 (24-hour) at 16 against a standard of 35 maximum. Annual PM 2.5 is 7.4 against a standard of 12 maximum. The Ozarks Clean Air Alliance (pdf)—stakeholders in a 13-county area in southwest Missouri—along with local media and community leaders continue to work to raise citizen awareness of the value of clean outdoor air and how to protect it. City Utilities of Springfield, a municipally owned utility, continues to take a leadership role in air-quality improvement through infrastructure improvements and alternative (noncoal) fuel choices. Its renewables portfolio of solar, wind and recovered methane gas is estimated to reach 40% by 2020.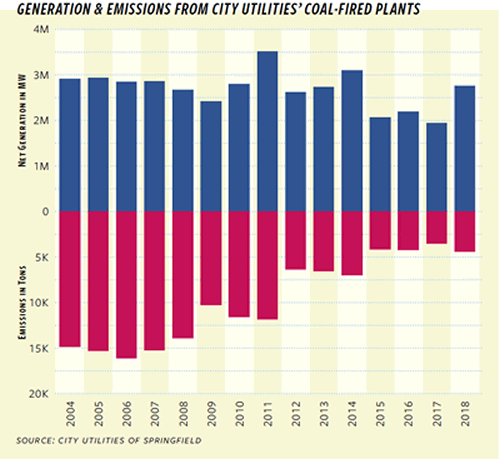 Building upon the continued commitment of the City's Tree Canopy Preservation and Restoration Policy, combined with strong citizen volunteer support from the Tree City USA Citizens Advisory Committee and Ozark Greenways, recognition from the Arbor Day Foundation included: City—a Tree City USA, 34 years; CU—a Tree Line USA Utility, 25 years; Missouri State University and Drury University—Tree Campuses, six years and five years, respectively. The city's Arboretum at the Springfield-Greene County Botanical Gardens has received international accreditation, and Springfield has joined the Mayors' Monarch Pledge as a monarch butterfly and pollinator-friendly community.
Springfield and Greene County recognize the importance of environmental education, which is provided by public and private entities. Students in public, private and home schools benefit from the efforts of informal education partners providing hands-on, inquiry learning experiences to students and teachers at places such as the Watershed Center at Valley Water Mill Park and the city's landfill, wastewater treatment plant and other related facilities.
Continuing long-range improvement and maintenance plans, Springfield's investments in infrastructure and innovative measures have resulted not only in returns on ratepayers' dollars invested, but have earned the trust of the community. This has resulted in support for necessary funding for environmental infrastructure for stormwater and wastewater services.
Through the renewal of a contract with our two largest trash haulers and approval of an expansion of landfill space within the current geographic area, we are well-positioned to provide solid waste recycling and disposal services for the next several decades.
RED FLAGS
As Springfield comes to terms with and addresses the long-term and chronic effects of poverty and the associated effects (domestic violence, alcohol/substance abuse, suicide, child abuse/neglect, etc.), the competition for community resources continues. Likewise, the funding required to meet the environmental responsibilities and requirements ($1.6 billion in the next 15 to 20 years) adds to the total of the community's overall financial needs. There is no dedicated funding to meet government requirements for stormwater infrastructure or air quality.
The political climate has become unfavorable for environmental concerns. Some areas have stalled, while others are actively being deregulated, with enforcement budgets cut, and staffs reduced. This is particularly evident on the national and state level; however, this erosion of environmental protection will eventually have an impact on our local efforts because local control—the ability of local governments to enact stricter regulations specific to their local communities—is under attack.
First mentioned in the 2009 Community Focus Report, concerns regarding long-term regional water supplies remain. After further study, it appears Springfield is in the same position as several other regional communities: Our current water supply is projected to need supplemental supply to meet future growth and drought demands.
Local officials are working with the U.S. Army Corps of Engineers to gain access to water from Stockton Lake to meet that supplemental water supply need and remains the continuing focus of the Southwest Missouri Regional Water Coalition.