BLUE RIBBON & RED FLAG THEMES
The goal of the Community Focus Report is to identify the overall conditions that deserve recognition and attention in Springfield and Greene County. During the development of this report, several issues repeatedly emerged representing consistent strengths (blue ribbons) and challenges (red flags) facing our community.
As you read this year's report, you will see recurring themes within the 11 sections. Overall, the following topics emerged as the blue ribbon and red flag themes in the 2015 Community Focus Report.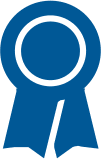 BLUE RIBBONS
Collaborative Culture
A community expectation that people and organizations collaborate
Sense of shared responsibility for addressing community needs, including public/private partnerships
Encouraging better stewardship of limited resources through strategic partnerships and collaborative efforts
Awareness of Shifting Civic and Cultural Realities
Growing recognition of the benefits and challenges of our increasingly urban environment
Increasing awareness of our changing demographics
Recognition of the cost of chronic community issues
Community Revitalization
Resurgence of public and private development
Emergent and creative industries enhance community vibrancy
Entrepreneurial culture helps foster job creation, talent attraction and retention.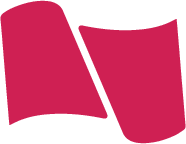 RED FLAGS
Poverty
Unable to sustainably impact chronic poverty issues
Failure to address the instability of households impacted by poverty
Economic stratification tends to result in lack of civic participation and trust
Addressing immediate needs limits resources for longer-term impact
Insufficient Funding
Lack of sustainable funding for prevention and maintenance efforts as it pertains to community health, housing, transportation, natural environment, recreation, and public order and safety
Unpredictable state support for community programs and infrastructure
Uncertain whether the community is willing and/or able to help pay for needed public improvements
Inability to acquire or match state and federal dollars
Looming Threats of Civic Infrastructure
Growth in urban environment challenges multiple sectors
Expected increase in costs for air quality, wastewater, transportation, stormwater, and public safety