But not everyone has felt that success. Poverty remains a persistent problem, as many household incomes remain well below the national median. Some residents struggle to keep a home. Drug addiction and crime have hit some neighborhoods hard.
The 11 committees gathered by the Community Foundation of the Ozarks for this report have spent the past year compiling a picture for area citizens and organizations wanting to boost the blue ribbons and take on the red flags. This work would not have been possible without the support of our other key partners: Junior League of Springfield, the Springfield Area Chamber of Commerce, the Springfield-Greene County Library District, and United Way of the Ozarks.
A group of Missouri State University students, led by instructor Didem Koroglu, also helped us collect thoughts and impressions about community issues from citizens online as well. We have included a selection of comments with the committees' findings.
The result reveals a mosaic of highs and lows.
The Springfield area is often recognized as an economic engine of growth for Missouri. Unemployment remains low, and businesses small and large continue to thrive in the region. Amenities such as a robust park/trail network and outdoor attractions, a vibrant arts and music community, and a premier library system help improve the quality of life in the area.
Our workforce has many desirable qualities for national employers, and the educational offerings — nationally ranked secondary schools and universities, as well as vibrant business/education training partnerships — help drive economic development here.
But low unemployment can make it difficult for some employers — especially more technology-oriented businesses — to find employees. People working multiple jobs to make ends meet and a volatile political environment can affect civic engagement. And though the area's cost of living is lower than the national average, so, too, are its wages.
Though dropout rates are improving, some still leave high school before graduation, and the lack of education can contribute to difficulty finding well-paying jobs and stable employment. Those with wages below the national median can face challenges securing adequate housing and transportation, which can lead to unyielding debt to meet basic needs. Experts correlate poverty with a cycle of other community challenges: drug and alcohol addiction, domestic abuse, crime, homelessness.
Some issues can be solved by more money. Some require more efficient deployment of existing resources. Some demand a deeper, more nuanced understanding of the problem.
Only together, as a collective community, can we tackle the intractable problems facing Springfield and Greene County. We cannot allow differences of opinion or increased competition for declining resources to divide us. We hope this report will keep the conversation and collaboration vibrant and productive in the years ahead, as it has for the past decade.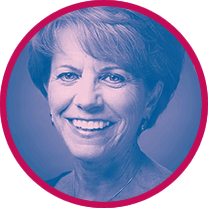 JEAN TWITTY
Community Foundation of the Ozarks Board Member,
Steering Committee Chair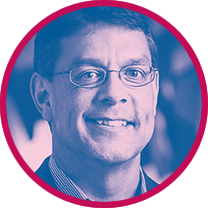 DR. JONATHAN GROVES
Drury University,
Facilitator