Parks Offer Healthy Respite, But Funding Remains Unstable
Not only do Springfield's outdoor and recreational spaces improve the quality of life for area citizens, the bounty of parks and trails help attract tourism, talent and new business, according to a new white paper released today on recreation, sports and leisure from the Community Focus Report.
The value of green space was elevated even more when the city closed area businesses and institutions as a response to the COVID-19 pandemic. Springfield's lakes, 104 area parks and 76-plus miles of trails brought welcome respite to residents weary of staying indoors. Even as businesses reopened, passive park and trail use remains strong as Ozarkers continue new habits.
That's why strong collaboration is so important between the Springfield-Greene County Park Board and more than 250 organizations including Ozark Greenways, Friends of the Garden, Friends of the Zoo, Springfield Sister Cities, schools, local sport teams, fitness programs and more. The challenge for Springfield, however, is that the park system, trails and sports infrastructure continue to rely on grants, private donations and the work of dedicated volunteers.
This year, the Community Focus Report—the biennial report card of strengths and challenges in Springfield and Greene County—is releasing detailed white papers focused on the 11 key areas ahead of the printed report, which will be released on Oct. 21.
This white paper highlights several new projects to follow, including Fellows Lake, which is developing into a signature destination for outdoor activities. City Utilities is working with area nonprofits to add recreational opportunities there, and partners Ozark Greenways and TrailSpring are redeveloping 33 miles of multi-use trails. The Watershed Committee now manages the marina. Another project underway is a 30-year plan to expand the Springfield Art Museum which includes widening and naturalizing Fassnight Creek and creating trail connections to Phelps Grove Park.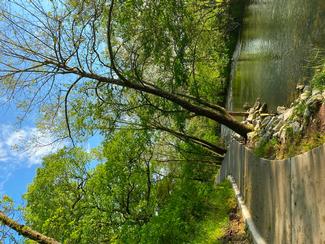 While private donors have contributed playgrounds, gardens and new kayaks among other things, $21 million in federal funding is making the City of Springfield's Grant Avenue project possible. Plans include off-street pathways for pedestrians and cyclists, connecting downtown with the Wonders of Wildlife National Museum and Aquarium and neighborhoods between the two. The project presents economic opportunities and fills a vital gap in the Ozark Greenways network. Ozark Greenways continues to add and connect segments of other trails, including the recent Fulbright Spring Greenway which now spans seven uninterrupted miles. Plans for the Chadwick Flyer Trail, connecting Springfield south to Ozark, are also underway.
Youth and professional sports continue to enhance recreational opportunities for locals while promoting tourism which serves as an economic boost. Professional teams—especially the Springfield Cardinals—attract visitors, as do national tournaments such as the Christian Homeschool Basketball Championships. Two new projects will bolster the city's ability to attract soccer tournaments: the new $22 million Betty & Bobby Allison Sports Town development in northwest Springfield (which will also provide a home for Sporting Springfield Soccer Club, an affiliate of Major League Soccer's Sporting Kansas City); and $5 million in upgrades committed by the city for Lake Country Soccer complex in the Park Board's Cooper Park. In addition, the City Council agreed to purchase the Fieldhouse Sports Center in southwest Springfield to operate as a community sports facility.
These projects and more continue to enhance health and economic opportunities for Springfield residents, yet most are made possible only through grants, donations or special funds. Without stable public funding, there continues to be deep concern about the future of developing community recreational spaces and infrastructure, preserving greenspaces, expanding public park land, and covering the growing cost of labor to ensure public facilities can be properly staffed and maintained for public use.
The complete list of Blue Ribbons and Red Flags for Recreation, Sports & Leisure can be found in the white paper.
Find this article at