About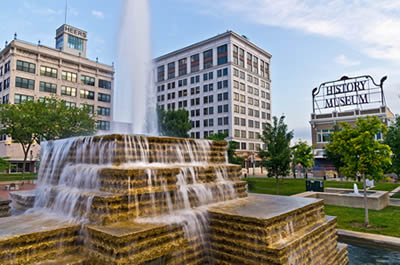 The Community Focus Report for Springfield & Greene County has been produced since 2004. It evolved from a community leadership visit to Lexington, Kentucky, in 2003 when local leaders learned about the benefits of building consensus using a community report card.
The report was produced annually for its first two years. Participants then changed the schedule to every other year to account for lags in data timing and other factors.
The original five funding partners have remained constant throughout the process: the Community Foundation of the Ozarks, the Junior League of Springfield, the Springfield Area Chamber of Commerce, the Springfield-Greene County Library District and United Way of the Ozarks.
The report is assembled by subject-matter leaders in each of the 11 topic areas that comprise the chapters. Each report has the basic structure of the chapter topics to provide consistency from year to year. But each edition includes fresh public input and consideration of the impact of major events on the community such as the Great Recession or the coronavirus pandemic.
The chair or co-chairs of each topic area serve on a steering committee, along with Morey Mechlin, the current Steering Committee chair; Dr. Jonathan Groves, the report facilitator; and the production team. The Steering Committee begins meeting almost a year prior to the report's fall publication to review chapters, discuss any discrepancies in data collection or content and identify overall themes.
In addition to the report's online presence, a limited number of hard copies are published and available upon request. An event to release the report generally takes place in October of publication years.
For more information, contact us or follow us on Facebook.